A SIMPLE BUT COMPLETE GUIDE TO HELPING SHORT MEN GET AHEAD IN FASHION AND STYLE.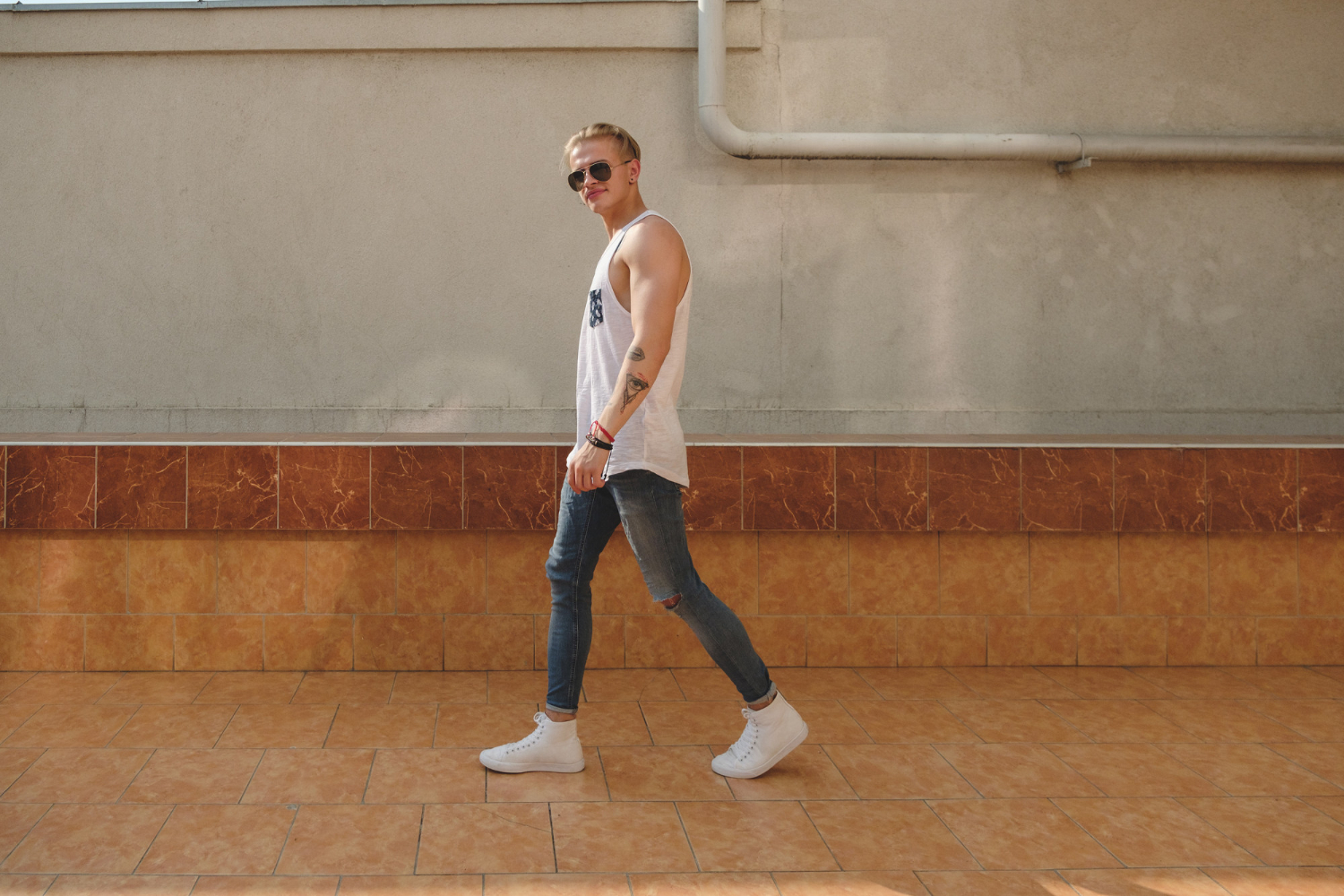 When developing your fashion style, it is crucial to understand the many styles available and how each complements your frame and other aspects of your life. From career to relationships to how you feel about yourself, your outlook is a big door opener.
Short men, in particular, are dealt a bad hand. It wasn't until recently that the fashion industry decided to tailor lines for all body types and stature. Men below the average height have difficulty finding clothes that are the right fit, thus forced to get the large pieces and have them adjusted to their measure.
At 5'6, I have constantly had to bend backward to get an outfit that compliments my style. It wasn't until I stumbled on a piece giving short men a unique perspective on what works perfectly for our height and what doesn't. (I can't remember the source, but I took notes and will share them with you in a minute.)
This information was crucial in redefining and progressing my personal style. The key is to understand the basic fundamental 'rules' about styling and pairing pieces you already have, knowing what to buy and where to buy.
A Guide on What to Do and What to Steer Clear Of.
A simple search on the internet about styling your outfits as a short man will reveal hundreds if not thousands of fashion rules that should 'NEVER' be broken. Fashion is an art, and rules on art are a limitation if you ask me. So, I say, bend, break and ignore most of these "rules" if they are in your way of establishing a perfect personal style.
Ø What to do.
Hold on to your vertical patterns. One of the rules mentioned above is that short men should only wear vertical lines and avoid horizontal stripes. Apparently, the vertical makes you appear taller than you are, and the horizontal makes you appear shorter.
In truth, the direction of the stripes has nothing to do with looking taller or shorter. If at all, we should blame the size of the stripes for that.
Stick to smaller patterns. Regardless of the patterns, always opt for the ones in a smaller size.
Go for slim but not skinny clothes that flatter your body.
Don't forget about proportions. This is specifically concerning your accessories. A slimmer tie will look better than a wide one when you are short and slender.
Get a tailor to hem your pants.
Incorporate color into your wardrobe. There is nothing wrong with bright colors on a short man.
Ø What to steer clear of.
Avoid big and broad patterns if your goal is to appear taller.
Say away from thick-soled shoes in an attempt to appear taller.
Stay away from ragged and ill-fitting clothes. They make you look even tinnier.
Stores offering the best clothing lines for short men.
1.   Banana Republic.
Banana republic is a clothing store that aims to redefine men's fashion style as we know it. It is also the best clothing store I have visited as they always have what I need. With quality products diverse enough to cater to everyone, this is the best spot for my short brothers. The items might be a bit pricey, but definitely worth it.
2.   Gap.
There is a chance you won't get everything you want from here but rest assured, the items you get here are worth the hype in the streets—best for pants and hoodies for men below the average height. But stay away from their button-down shirts. They can be a little longer than you like.
3.   Peter Manning.
This is one clothes manufacturer dedicated to making clothes designed for men below average height. Ideal for when trips to your tailor are no longer welcomed. And the apparels are to die for. Simply the best.
4.   American Apparel.
The best for everything. Even their top wear is designed for anyone below the average height. With them as your supplier, you can as well delete your tailor's contact info.
5.   Lacoste.
With a European sizing system, you will likely get a ton of favorites if you consider them for your wardrobe shopping. Plus, it doesn't hurt to have such a weighty apparel brand.
6.   Levis
For an international brand, Levis has pushed the limits of men's fashion style. From their denim to jeans to any fabric they touch, you can tell their goal is to meet their clients' needs. And what's best is they are affordable and can be found everywhere.
7.   H&M.
How many stores do you know that cater to small-sized people? I mean the S, XS XXS. Personally, this is the only one. And their cardigans and sweaters are a perfect fit for me.
8.   Lucky Brand.
As the name suggests, they are full of luck for anyone below 5'8", particularly in their pants section.
9.   Pacific Sunwear.
You should definitely try their Bullhead slim Denim pants. They are one of the best form-fitting and stylish pants I own. I am yet to try out their PacSun Shirts, so I reserve judgment until I do.
Take the Custom clothing style to evolve your fashion style.
As much as I vouch for these brands, I wouldn't quite guarantee you that they will consistently deliver to taste. So, when they fall short, your fashion and style shouldn't have to suffer. Take the custom clothing avenue and step out in confidence.
After all, the benefits of a custom clothing approach cannot be overlooked. This explains why they are popping up everywhere around us. From having everything customized to your taste to never spending a minute in a shop looking for fitting clothes. What's not to love about that?
Unfortunately, the approach also comes with its disadvantages, i.e.,
Custom-tailored clothes can be expensive.
You might have to deal with customer service
The wait can be frustrating
Tips to help you ease into the world of custom clothing.
Get down to researching. Do your due diligence to determine the best company for exactly what you need. Reviews will come in handy.
Avoid switching companies. This will help create a lasting relationship built on trust that the manufacturer understands your needs.
Avoid taking your own measurements. Get a professional tailor to do it for you and record the measurements.
Patience. Depending on the piece you want, the location of the company doing the work, and so many other factors, you are likely to wait for a long time before you get to hold the finished product.
There is no question that men's fashion styling can be a complicated issue. Personal style, in particular, can be challenging to develop and maintain. But if you know what works for you, what you like, and where to get it, you are halfway through making a fashion statement every time you leave your home.