THESE 11 CANVAS SNEAKERS ARE AN IDEAL FUSION OF FASHION AND AFFORDABILITY.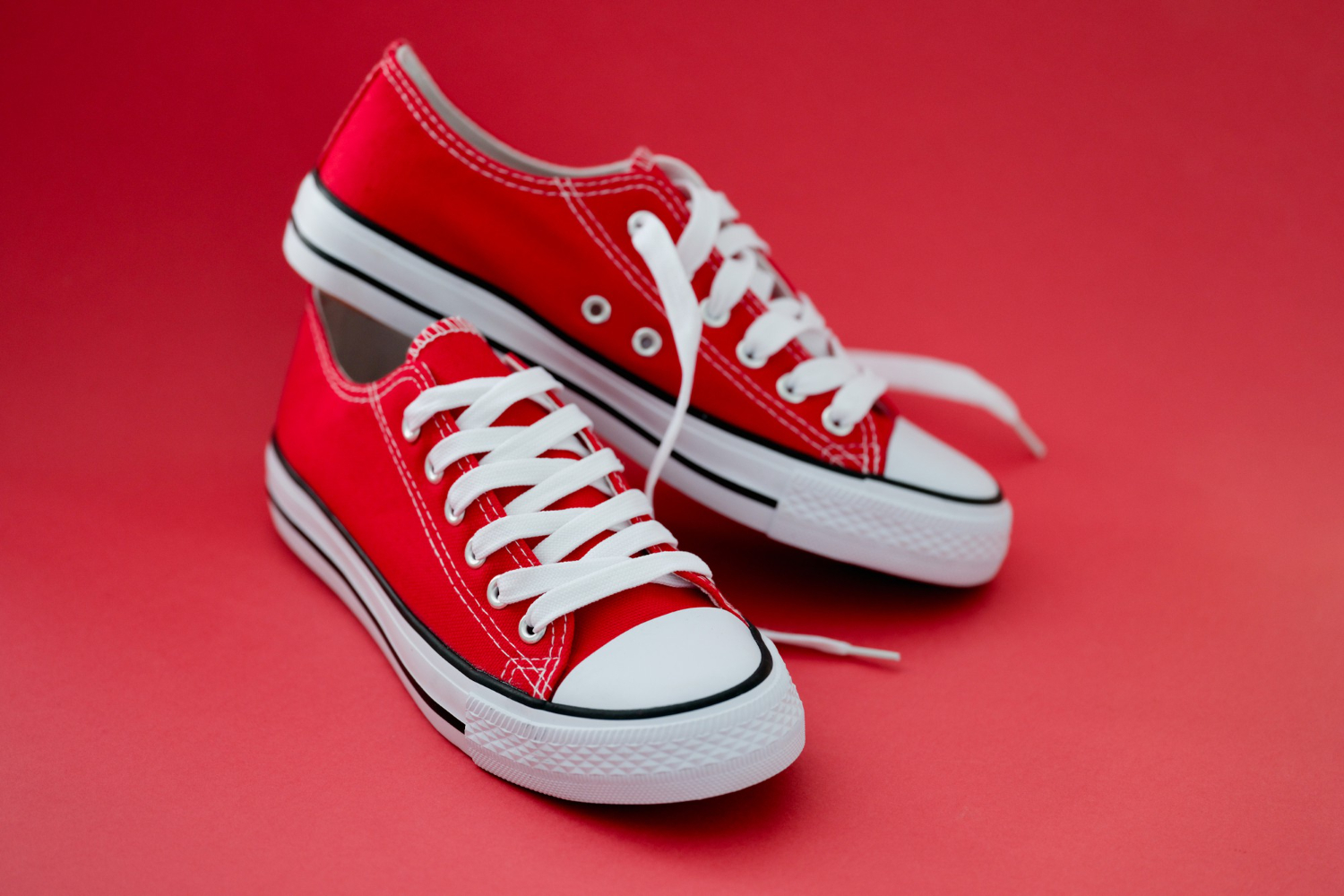 As I type this article, the sneaker craze continues to take the fashion world by storm, as everyone wants the best, latest, sleek pair on the market. And what's the best, if not the classic and versatile canvas sneakers?
Sneakers have become a great way to showcase your style and personal taste. Whether it's a casual outdoor or formal event, pulling off a head-turning fashion moment with a classic yet elegant shoe game has never been easy. And more importantly, it doesn't have to cost you an arm and a leg.
If you are one to give light to your personal style, you probably already know what pair of sneakers sufficiently and stylistically complements your style. With options ranging from lace-ups to slip-ons, high tops to low and mid tops, you can never go wrong with a good pair of canvas sneakers.
Carrying the torch for comfort and style, canvas sneakers remain the best footwear options for all seasons thanks to their versatile nature to pair with just about anything in your closet. Put another way, these sneakers can be teamed with jeans, sweatpants, and even tailored pants if you are doughty.
If you are looking for a way to inject a touch of freshness into your style at the cost of next to nothing, we have handpicked the best and most affordable canvas sneakers that will make it to your everyday outfit rotation.
The Best Affordable Canvas Sneakers to Jazz Up Your Summer Look.
1.   The Converse Chuck Taylor 70 High Top.
There is a reason the Chuck Taylor high-top canvas tops this list.
Although it is a classic design, this high-top canvas sneaker comes designed with modern insole Technology emphasizing comfortability and easy movement.
Perfect for any look, this canvas sneaker can never go out of style. Pair it with some fitting chinos, and throw a fancy complimentary shirt and jacket on a breezy day to jazz up your outfit.
This pair is a stylish choice for when you want to make a fashion statement with casual, neutral outfits.
2.   The SeaVees Baja Sneakers.
Originally a preference for surfers, SeaVees was for close to 40 years dormant until CEO Steven Tiler came across a pair of their vintage sneakers in a Tokyo store.
Canvas slip-ons are a convenient wardrobe essential as they can be worn anytime. They offer more coverage and durability than regular sandals. Today, the Baja slip-ons can easily be incorporated into an aesthetic to round off your easy-going outfit.
3.   Converse, Jack Purcell.
If yours is a simple, laidback style, consider the reputable Jack Purcell Converse. Built with performance in mind, the sneaker evolves into a modern must-have wardrobe for any, if not all, casual and semi-formal events owing to the ease of pairing them with just about anything in your closet.
4.   Vans Old Skool.
If you want to add a splash of youthful tone to your style, the famed Vans Old Skool is a footwear staple for collegiate styles. These canvas sneakers have been around forever without signs of going anywhere, and with good reason. You might want to get a pair for yourself.
The black color combined with the crisp white striped pattern gives the sneaker an excellent visual appeal that teams up well with simple outfits for a casual but classy look.
5.   Vans Authentic
Built for comfort, style, durability, and budget-friendly, this pair is out of this world. You never have to worry about them breaking down on you. This canvas sneaker pair is designed with an authentic lace-up aesthetic, increasing its versatility to pair with various outfits.
6.    Sperry Striper Washable Sneakers.
Are you looking for a pair of canvas sneakers you never have to worry about cleaning? The Sperry Striper Washable Sneakers are the ideal footwear for anyone not afraid to indulge in any activity that threatens to mess up your sneakers.
Naturally, shoes are bound to dirty up with every wear regardless of what activities we indulge in. with this in mind, Sperry designed a canvas sneaker that makes cleaning effortless. And they never have to cost a king's ransom.
7.   Pro Keds Royal Classic Canvas.
Even with a sporty design, Keds Royal Canvas sneakers are an absolute fashion statement in today's world.
The pair offers a light touch of retro charm thanks to the aesthetically pleasing cap toe details and the flash of colors presented by the stripes on the side of the sole. They are ideal for laid-back casual occasions and pair perfectly with linen drawstring shorts and a fancy short sleeve Henley.
8.   The New Republic Bowery Sneakers.
A pair of white canvas sneakers is always a good idea to accentuate your poolside style in the summer and add diversity to your sneaker collection. Sometimes, however, a darker shade gives flavor to your look that cannot be overlooked.
Take, for instance, the New Republic Sneakers from bowery's collection. With a neutral pair of sneakers, there are countless opportunities to be a style icon. Similar to a black pair of canvas sneakers, pairing them with a bit of colored outfits guarantees to give you head-turning fashion moments. And the design is on point. From style to comfort and breathability, this pair is the nut and bolt holding your aesthetic style in place.
9.   Cole Haan GrandPro Rally Sneakers
You will always have myriad options when looking for the next affordable but stylish pair of the best sneakers on the market, from those with vintage elegance to contemporary designs. And hey, you can also get yourself a pair with futuristic esthetic.
These canvas sneakers from Cole Haan's collection combines modern aesthetic design plans to build comfort and a pinch of vintage magic for a fresh and picturesque style.
10.                  Cariuma Off-White OCA Low
Sustainability and durability are the names of the game when it comes to the contemporary man's shoe game. And here is the thing, these Off-White Canvas sneakers from Cariuma age like fine wine.
With so many options to choose from a list of affordable canvas sneakers, pick one designed to give you comfort without sacrificing your flair.
In addition, the pair is perfect for eco-conscious individuals. It packs natural materials and reusable packaging that could very well have you getting more than just a pair.
11.                  The Nothing New Classic Low-Tops
Are you looking to pull off a razor-sharp look that will have you turning heads? Consider this crisp and stylish, nothing new, Classic low-tops. Built with sustainability, comfort, and style in mind, this pair's versatility makes it a gem in the footwear section. Pair it with an ably tailored formal suit for a dressier occasion, or throw jeans and a hoodie for a chilled and comfortable evening with friends.